You just secured access to two awesome lead magnets; now...
"Claim Your Access To A
Step-by-step

Guide Revealing A 

Unique List Building And Monetization Strategy

Only A Select Few Know About"
From the desk of: Mikel Perez & Inaki Ramirez
It only took us one instant to realize our mistake.
We had put lots of money into websites that got wiped out when the SERP updates hit. We had steady affiliate commissions coming in... until they vanished overnight.
Months or years of hard work...
Poof!!
We shouldn't have relied so heavily on someone else's systems.
We told ourselves that we wouldn't let that happen again. That we wouldn't rely entirely on something out of our control dictate our financial future.
One thing we gained from this mess was one of the most important lessons we've learnt so far: they can strip us of everything we have, but if we keep this one asset, our mailing list, we will be able to rebuild our website in no time.
In essence, building a profitable list consists on just three steps:
1 - Having a lead magnet you can offer in exchange for an e-mail

2 - Knowing how to drive traffic to an squeeze page where visitors can request access to it

3 - And being able to monetize that list after your visitors opt-in.
With the two Lite plugins you just claimed access to, you have one of them covered.
How would you like to learn about the other two?
More specifically, how would you like to learn how to attract traffic, build a list, a monetize it, in a unique way that is never taught outside some close circles of savvy Internet Marketers?
Once we discovered this method, we've never looked back.
And we've compiled our experience building up huge streams of revenue from affiliate marketing in a variety of niches.
And no, you don't need your own product.
Everyone thinks you need to create products, launch them, grow your list that way, promote to that list, and rinse and repeat to make money with email marketing.
That works fine. But it's not the only way.
We've built our system so that you can start from scratch, grow your list and profit in days. You don't need a huge list, but instead you focus on building a list that's very responsive, without the need to write any ebook or develop any software.
And from that, we teach you exactly how to automate the process and turn your once daily work into a lifetime of commissions. Over and over again.
With the ability to expand indifinitely without hitting a profit ceiling.
This doesn't require any fancy footwork either. You don't need to write an ebook (you already have the lead-magnets, remember?). You don't need to launch a product or buy solo ads or spend money on advertising.
All you need is a website and a bit of extra cash (you can do the work yourself, but I recommend outsourcing it... More on that below).
We take one of the oldest tricks in the book and turn it on its head to show you how you can drive 100% targetted visitors to your list, build authority that you can't pay for and create a passive income funnel that you can rely on for years to come.
That's why we offer you our...
This is it. Introducing... The List Builder's Compass
How to be THE authority (and profit from it). On autopilot.
In the List Builder's Compass you will learn how to...
Build a sustainable business with real assets, not flimsy "techniques" that become outdated
Guarantee the highest quality traffic on the web. This traffic is, without a doubt, the most ravenous traffic you can get.
How to build "the new version of the optin page". And it's not what you think it is
Use this one trick to immediately gain authority and stand out from the crowd
Put yourself miles ahead of the competition, without the hassle or guesswork
Guarantee double opt-ins to your list, so that your list is made of real addresses of real people, not fake e-mails from freebie seekers.
Build your own database, one you can tap into anytime you want to grow, over and over (it gets easier and easier the longer you do it)
Increase e-mail optins with this one trick most people won't do
Automate. This is the key: how to turn your one time success into a lifetime of commissions, all on autopilot
Build a truly passive business on solid experience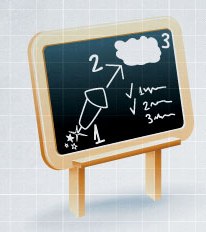 The idea behind the List Builder's Compass is to teach you how to build a complete business, starting just with the free giveaway plugins you just downloaded.
Build a real business that you can reliably profit with, and scale indefinitely.
You'll learn how to become an authority, grow an e-mail list and profit from affiliate commissions in the Internet Marketing niche (though the same principles apply to any other niche out there).
You don't need any previous experience and you don't need any technical skills other than setting up a website.
You can be a beginner or an expert. You will take something out of this course.
The List Builder's Compass is laid out in 6 steps. Each breaking down a different aspect into actionable tasks, with a checklist at the end of each chapter. After you've ticked off every box in the checklist, you move off to the next chapter.
How long does it take to implement?
You can be fully set up in a couple of hours (less if you've already got a website) and profiting within days.
The core principle behind the course is to teach you how to create a long lasting business you can reliably profit from with or without the guesswork. Principles you'll be able to use and expand into a passive and growing daily income.
Remember, all the risk is on us!
We are so confident you will succeed that we are offering you a 100%, no questions asked, money back guarantee. If you try and don't succeed, we will give you a full refund of your purchase.