"Highly effective, yet so simple even a 5 year old could use it"
Discover The SEO Plugin That Drives Your Site To The Top Of Google Giving You More Traffic And Sales Without Doing Any Extra Work
Watch your sites FLY past your competitors so fast they won't see you coming!

From the desk of Mikel Perez and Inaki Ramirez
Re: Struggling to have your sites ranked?
Fellow internet marketer.
If you've been online for a while, you will know that only a few years ago, you could just put up a site with a few posts on the Internet and... bingo!
Traffic, traffic and more traffic.
But then Google changed the rules with Panda and Penguin. Boy, when they hit, they hit hard.
That made it very difficult for small marketers to get traffic, and thousands saw their rankings, traffic and earnings going down the drain.
Before, we felt confident. And all of a sudden, we were all scared to death.
I could have given up, but I knew I had to fight for my family and my freedom.
So I started studying how I could recover my lost rankings.
I knew there had to be a better approach to SEO that worked, and was not crushed by every new algorithm change
I realized that, while most of us saw our rankings tank, some other websites thrived in this new environment.
So, I started reverse-engineering what they were doing, and I identified what I called the R-U-T-I cycle as the key to their success.
I'll explain what that means in a minute.
Based on that, I developed, tried and tested a new plugin that helped our business implement what we knew was working in a very fast and effective way.
And it worked like gangbusters!
I have tested this plugin individually, along with many others, to determine how much impact the plugin has for improved traffic. I have 80 sites and am able to split test easily.

This plugin is one of the 2 or 3 that are a MUST HAVE. I see an increase in traffic almost immediately upon adding 4 or 5 linking systems. I use the first link with my home page as the hub and link the main pages on the site and the sitemap (for sure). I use WPRobot to generate posts and I just link these in several of the link schemes.

I can recommend this plugin without reservation....

- Marten Davis
We called this new plugin...
No Sweat WP Internal Links
Here's why WP Internal Links can bring you endless amounts of visitors and profits, fueling up the R-U-T-I cycle
Just watch this short video to understand the R-U-T-I cycle and why No Sweat WP Internal Links is a critical piece of that puzzle:
So, now you understand the powerful benefits you will experience when you start creating correct internal link structures in your site:
They make search engines index your content faster and assign more value to it, as you spread linkjuice thorughout the internal pages of your site. You will be giving them what they want, a clear content structure, and they will reward you for it!
It makes you rank for keywords you hadn't even thought of, as these structures help Search Engines understand what your site is about and position it as authoritative about certain topics. You'll start receiving traffic for LSI keywords before you know it!
They also give your money pages the boost they need to start climbing on the rankings, by allowing you to drive a lot of laser-focused link juice to the most critical pages.
And last, but not least, they keep your users in your site longer by pointing them to more relevant content, so you have more chances to gain authority in their minds, and make more money via advertising, affiliate marketing or selling your own products.
I've been using this plugin for a couple of months now and have found it a perfect fit in solving some of my onpage SEO requirements (resulting in improved natural search results).

When used correctly No Sweat WP Internal Links has the power to build sites that are not just search engine friendly but human friendly as well, your visitors will be enticed to stay on your site longer boosting your conversions in the process.

I think you've got the picture 😉

- WPServant
This plugin is ideal for almost every online business model:
Affiliate (Amazon, Clickbank, JVZoo, W+...) and CPA marketers, as you will be increasing the hops from your site to these offers, and thus earning more commissions.
AdSense and other ad publishers, as people will view more content in your site, and so be more likely to end up clicking on an ad.
Product creators, as you will easily be directing users to your main sales pages, increasing the chances of anyone buying.
SEO agencies and "Local business" marketers, as you will quickly be able to increase your clients' metrics, gainig reputation, improving your brand's image, and securing more profitable and longer term contracts.
In general, anyone that can profit from gettint more traffic, views and opt-ins, as you will easily and quickly be enjoying the benefits of higher positions in the search engines, and people staying longer on your site.
Remember, Internal Linking Is Vital For 'Natural' SEO and Will Be Favored... (NOT Penalized) By Google!
Promise everyone who buys this they will love the power and simplicity of this tool.

Using this I create different pathways inside my websites for different keywords and it has made a big difference in my bounce rate (a bounce occurs when a web site visitor only views a single page on a website, that is, the visitor leaves a site without visiting any other pages before a specified session-timeout occurs).

Response and service are absolutely top notch.

- Pavionjsl, WarriorForum
Watch over my shoulder as I create a complex structure, that would have taken a long time to create manually, in just 3 minutes and 4 seconds:
This plugin is unique of its kind, and completely different to any alternative solution:
As opposed to creating your links manually, you won't have to edit any post or page, and remember which content links to which one, so it's a huge time -and sanity- saver.
Unlike other "fully automated" plugins, that just create a "soup" of backlinks, WP Internal Links lets you create tightly knit silos, thus giving you all the SEO benefits of content relevance and linkjuice management.
Just wanted to stop by and comment on your awesome plugin. Just started playing around with it and it's really powerful… one of those sleeper products.

Gonna fix some problems I had on a few of my blogs, people don't realize how powerful and necessary this baby is.

Anyone thinking about grabbing this ought to do it right now because this is one of those plugins that will be a regular on all our blogs once you start using it.

- Scottparatt, WarriorForum
Here are all the benefits you will enjoy after you invest in No Sweat WP Internal Links today
Make the most out of every ounce of linkjuice that you drive to your site, making each backlink several times more valuable as you spread that linkjice throughout the site.
Be Penguin-safe, and choose the specific anchor text you want to use to link to each post. You can vary it as much as you want, and edit it later if you feel like it!
Keep users longer in your site by choosing a compelling introductory text that will be placed before the links to encourage your visitors to read more, like "If you want to know more about X, visit..."
Customize that introductory text for each structure or even each link if you so wish, for minimal footprint in the Search Engines, that will continue to love your site's structure and reward you for it.
Place the links at the top or the bottom of your posts, or anywhere you want using a shortcode. Thus, they are high valued in-content links that carry more weight. And you can dynamically change their placement later, if you want!
Have your posts and pages point to a single URL, or to one another, creating hubs, rings, stars… 4 different types of structures, and It can be done in less than one minute!
Huge time-saving! Conveniently access all existing structures, and review them or edit them. Never again forget what post links to what others, never again have to edit each of your existing links manually!
Make use of our support for Custom Post Types, like WooCommerce products, so that you can link not only posts or pages, but any content type you have created in your site.
Enjoy the ability to select the taxonomies used to fill in the dropdowns with the elements you can use create structures, to avoid clutter and distractions.
Lifetime support and continuous enhancements for better performance and usability, compatibility with new WordPress versions, ... Yes, we do maintain the plugin, and are here for the long-run; this is not on of those 'sell and forget' gimmicks we unfortunately see from time to time.
But that's not all! If you act now and claim your copy of No Sweat WP Internal Links, we will give you access to the following bonuses:
4 premium themes, worth $148
We have secured a special and private access to four premium themes, created by a top theme designer, that has kindly offered them for free if you invest in No Sweat WP Internal Links during this launch:
Deserve Theme
Impressive Theme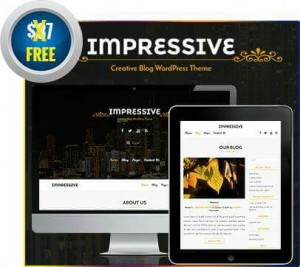 Advent Theme
Gardenia Theme
The "Rare Niche Research Tactics" report, worth $13
Creating internal links is important, but there are two other factors that can lead to a significant increase in your revenue:
Choosing the right niche, or the most in-demand content in your niche, as that will mean that the pages you attain ranks for or link to are appealing to your visitors.
Knowing the exact expressions, lingo and marketing messages that resonate with your audience, as that will lead to higher click-throughs, and longer time on site, two pillars of the R-U-T-I cycle.
A while ago, we released an evergreen guide that teaches you exactly how to achieve that, in a way very very few marketers are doing, called "Rare Niche Research Tactics".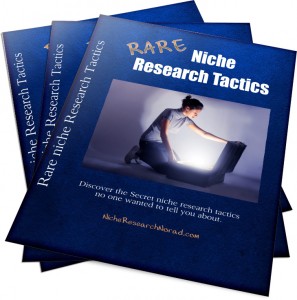 This knowledge alone can set you completely apart from your competition, and make you stand out from the crowd that creates the same old plain and boring content.
Remember, for a few days only, you are getting...
The No Sweat WP Internal Links plugin that usually sells for $27 (multisite license) or $47 (developers license)
4 premium WordPress Themes that usually sell for $148.
The "Rare Niche Research Tactics" report that usually sells for $13.
That's a total value of $188 or $200, depending on the license you choose!!
But today, you're going to pay a fraction of that price.
So, if you want to STOP trying to "cheat" Google and instead give yourself the advantage of a professional internal links structure, then get your copy of No Sweat WP Internal Links now by choosing your license below.
And we want to make this a risk-free decission for you, so you are covered by our...
30 Day Money Back Guarantee!
If within 30 days of purchase you experience any technical issue or problem with your purchase you simply lodge a support ticket and grand us 72 hours to remedy the problem.
If we cannot deliver back to you (within that timeframe) a 100% working copy and resolve your issue, we will refund all your money back (with no questions!)