Do you want two complimentary, quality lead-magnets to get more subscribers opting in to your list?
Fellow Internet Marketer
We all now that "the money is in the list", and that a loyal list of followers is the most valuable asset we can have in our business.
But here's the problem many marketers face when they want to start collecting leads:
What can I offer my visitors in exchange for their contact details?
Some think they don't have anything of value to offer, some find it hard to create their own lead magnet, many do not want to offer a crappy, rehashed PLR product.
I understand it, and I felt the same way at one point.
So I wondered: is there something unique, of high-perveceived value, and that you don't have to create yourself, that I could offer you to help you build your list?
The answer is yes: software. And specifically, WordPress Plugins
I'd bet 99.9% of the internet marketers use WordPress as the platform to build their sites.
WordPress is awesome, but we all know that in order to "tweak" it to offer all the functionalities we need, we must add plugins to it.
Well, we want to offer you, at no cost, the opportunity to distribute the Lite versions of two of our most successful plugins.
We'll get into the details about them a bit later, but before that...
Here are the two ways you will benefit from this offer
1 - Have a high-coverting lead magnet to build your list
Software has a high perceived value.
Much higher than PDF reports.
It's not something anyone can do. In the end, someone must have the knowledge and have invested time and resources to develop it, right?
We've seen that any kind of software "bribe", and specifically WordPress plugins, tend to convert much better than any "free report", so you will get more leads at a lower cost.
2 - Earn PASSIVE affiliate commissions
As we said, you will be distributing the LITE versions of the plugins.
This means that they are functional, valuable and useful, but some of their functionalities are limited in some way. We'll give you the specific details later.
This is a huge incentive for users to want to upgrade to the PRO (paid) version, in order to unlock all the functionalities.
We have sold hudreds of copies of plugins coming from users that first tried the Lite version.
Well, we have devised a method to let you embed your personal affiliate link within all the upgrade messages displayed by the plugin.
You may want to mail your list later encouraging them to upgrade to the paid version, but you can also just distribute the free plugin, and it will do the "self-promotion" work by itself.
You will just be earning JVZoo affiliate commissions every time a user upgrades, without lifting a finger!
Besides, we will be in charge of future plugin updates (which won't modify your affiliate link), support and optimizing the sales funnel, from which you'll also earn commissions.
No further work needed on your part.
Important: please follow the steps on the download page after you claim your giveaway rights below in order to get, and embed, your affiliate link in the plugins, and distribute the correct version
These are the two plugins you will be offering as your lead magnet
No Sweat WP Internal Links Lite
No Sweat WP Internal Links is a powerful SEO plugin for WordPress.
It lets the user conveniently create internal linking structures (siloes), that help their sites rank better in the search engines.
You can read all the details in the salespage here, if you want.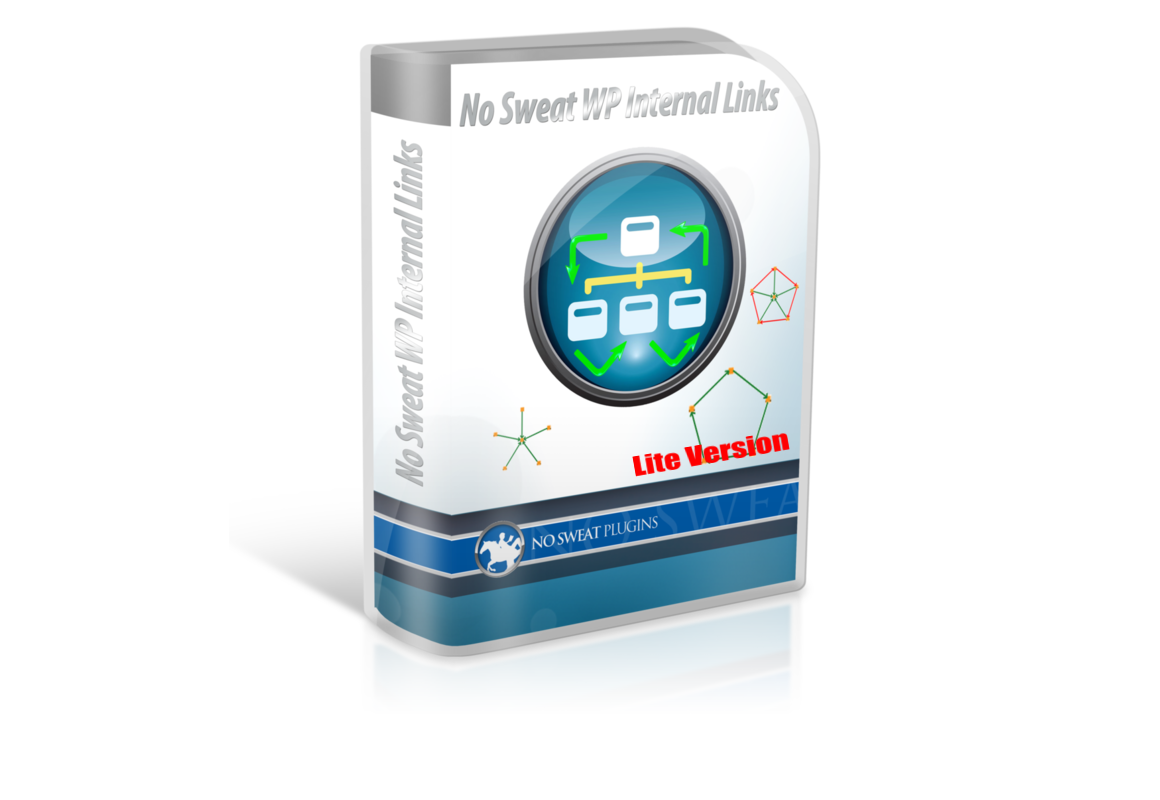 The Lite version has the following limitations, compared with the paid one:
It only lets the user create one of the four types of structures available.
It doesn't let the user edit the structures once created, he has to delete and re-create them.
The links can only be placed at the top or the bottom of the posts or pages, the shortcode functionality is only available in the paid version.
No Sweat Mass Page Creator Lite
No Sweat Mass Page Creator is a new generation autoblogging plugin for WordPress.
Based on two elements, a spun template for the articles, and the list(s) of keywords he wants to target, it allows the user to create thousands of unique, keyword-targeted posts that rank in Google in a matter of minutes.
You can read all the details in the salespage here, if you want.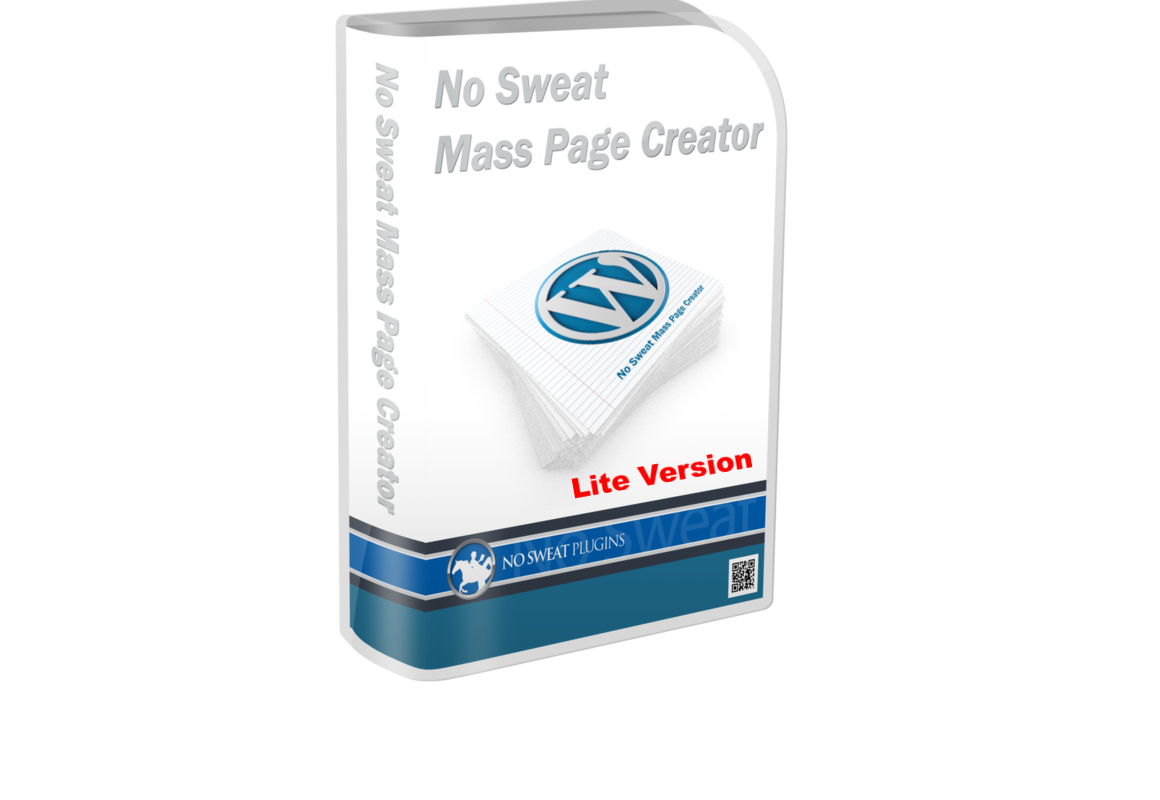 The Lite version has the following limitations, compared with the paid one:
It only lets the user create 75 posts per project, as opposed to up to 30K in the PRO version.
It only lets the user add one list of keywords, instead of two that can be combined in very versatile ways in the PRO version (this is explained thoroughly to the user in the user's guide, so they will understand the power of combining two lists).
Here's what you can do to benefit from this amazing opportunity RIGHT NOW
Just enter your name and best e-mail (make sure you check that e-mail in case we need to send notifications about the plugins), and claim your complimentary giveaway rights to the Lite versions of two our most successful plugins.