In this article we are just telling our story about how we increased the CTR in one of our websites.
We will not show you a magical method to become rich quick, or even a method all internet marketers could use.
We will only explain you where we were, where we are and how we have arrived here, ot more no less. (The FTC guys will love this disclaimer, LOL).
We hope it will be useful for some of you, and if so…please tell us!
As most of the internet marketers, one of the first things we did was to select our niche and have our website developed. Once done (or better said, while doing) we thought about the best way to monetize it.
Sometimes we usually choose PPC networks (Google AdSense, Infolinks etc), in other cases we use affiliate program networks (Clickbank…) or some of the previous combined.
Instead of analyzing how to choose the best monetizing method or give tips about how to implement it, we will give you our experience with the optimization of the selected method. Really, regardless of the selected methodology, one of the most important things is that, the optimization that comes after that selection, gives answers to questions like: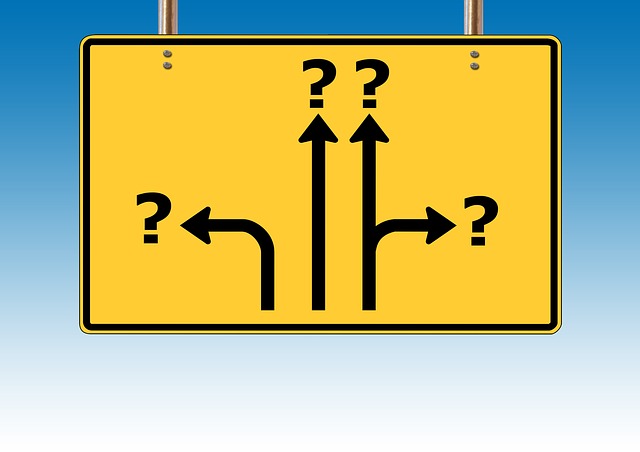 Will AdSense be better than…?
Where should I put my banners?
Is this message better than the other?
Would this ad perform better if I….?
and what if I….
A/B TEST
Here is when A/B tests came in action. In our test case, we decide to use WordPress Call to Action plugin, CTA. (If people is interested, we may give our opinion about this plugin in later articles. Just ask for it!). We installed the plugin in our wordpres site with no problems, and started testing alternatives.
After some tests, we could easily choose what seemed to be the best option for our website. Sometimes it was usually a banner above the header of our site, sometimes it was a Clickbank book cover in the right sidebar, or both.
In our case, after working with 5 options we could improve the CTR of our ad from nearly 1% to 1.4% by pacing two banners, one at the top and one in the right sidebar…yes very typical!).
Good!! Almost 50% increase!
But.. and now what?? Is is the best we can do? No, definitely not. We started thinking about the ways we could use to improve that CTR even more.
Our website was very simple, and similar to thousand others. A blog with a homepage and hundreds of articles organized in tens of categories.
Ours users tend to arrive to some of our articles mainly via organic searches (we have worked a lot to optimize it via SEO improvements, content marketing, SEO plugins , obviously included our own NoSweatPlugins, mainly via internal linking).
User-Centric Ad optimization
After analyzing the situation we find a very logical improvement.
Each user was looking for something different…but we treated them in a similar way, showing then the same ads in the same places.
But is it really optimization? Why should I show the same ad and message (a book suggestion for example) to a user looking for "How to remove xxx pain" and to a user looking for "Natural foods for YYYY"?
This customization is a work that normally contextual advertising networks do in some way, they decide the content of the ads based on the user behavior or priorities. But it is not so easy with Clickbank offers or with other affiliate marketing offers.
There are also some plugins that help you in this task automatically…but sometimes "automatic" is the problem, we like to control what we suggest. Also, modifying the page structure, changing the places where you put our ads is not something these PPC networks or plugins do…
Finally we decided to test our ideas in a more manual way.
We tried to "personalize" in some way our ads depending on the article the user was reading. If an article is about "Natural foods for …" we could show an ad about best natural foods. I
f our user is looking for "Symptoms of xxxxx" we can show the ad about the disease (Maybe the product is the same but not the message!). Our web has almost thousands of articles, so doing it in a fully manual way was not an option.
We decide to look for a plugin that could help us and finally arrive to the well known Widget logic. With it we could select widgets (=ads in our case) to show using wordpress conditional tags. To test our idea this is what we did:
First we identified the most visited blog posts and generated 4 logical groups (Categories can also be used here but we decided to use articles to give us a higher level of granularity). The first three groups were the most viewed articles with some kind of relationship with each other's. The last group  was the "others" articles of our blog.
We customized the product/s offered and/or the message shown in each case. For the last group (with a mixture of articles), we maintained the previously already optimized ads. To do it, we used Widget logic and CTA so in each logical group we could generate 3 or 4 distinct ads, sometimes changing the message, sometimes the product.
Finally we let it running for some time to obtain data….
Depending on the  website's traffic we have, we may need more or less time to obtain extrapolable data. Also, it depends of the traffic of each generated logical group.
In our case we left it more than a month (in groups with highest traffic two weeks was enough to have some thousands of visits). After that time the "others" group maintained that 1.X % CTR while the new logical groups increased it up to higher than 2% and in one case almost 3%. We are trying now to optimize that CTR even more…
Obviously, and just as a suggestion, this data has to be analyzed together with conversion rate of the offer. Conversion has to be one of our main objectives, but  this may and will  be analyzed in one of our next articles ….
Any of you have tried similar methods? How were your results?