WordPress SEO plugins are critical to improve the default WP's capabilities and help you gain positions in the SERPs rankings, getting free traffic to your sites.
Here are the best plugins to help you achieve that objective:
Our WordPress SEO Plugins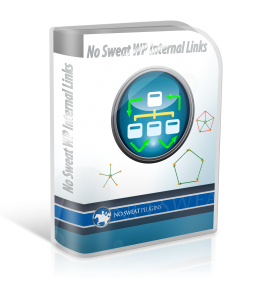 No Sweat WP Internal Links
Silo structures are key to modern on-site SEO. No Sweat WP Internal Links lets you create EASY, FAST and EFFICIENT internal linking structures that Google LOVES and will push your sites rankings past your competitors.
Create links between posts, pages and / or any custom post type in your site.
Select the introductory text that will be placed before each link in order to maximize clickthroughs.
Be Penguin friedly, and choose the specific anchor text for each link.
Create hubs, rings, stars and hubs of posts in yuor site. Create the most advanced link structures possible in the market.
And much more...

---
Link Alchemist
Link Alchemist schedules and recycles links and uses several technologies to 'ultra boost' those links and recover the 80% wasted SEO on your site. The speed and variety of boosting combined with link creation is the key.
And it is all  so simple to setup and run that my young 9 year old daughter was able to setup the whole process for her own 'first school blog' and got tremendous results in a matter of weeks – and all on auto pilot.
We had secured a spacial prices for No Sweat Plugin clients.  Use one of these coupon codes
Link Alchemist Elite Licence -> elite5off
Link Alchemist Professional Licence -> pro3off